Why Is It Difficult For Some WMSCOG Members To Leave?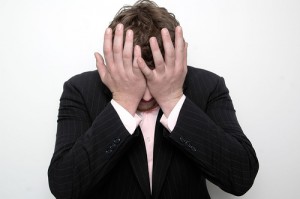 Family and friends of current World Mission Society Church of God members that we speak with, often can not understand the member's involvement with the organization, much less why it is so difficult for the member to leave even after being made aware of various contradictions in the group's doctrine, activities, and leadership. So why is it so hard for members to leave the World Mission Society Church of God?
Cult expert Margaret Singer explains the reasons why members find it difficult to leave destructive mind control organizations in her book titled "Cults In Our Midst". I will list each of the reasons that Margaret Singer mentions and apply them to my experience and discussions that I and others have had during our time in the WMSCOG.
Deception in the Recruitment Process
Deception in the recruitment process and throughout membership was a big stumbling block for many. The WMSCOG recruiters I knew were not exactly forthcoming with their beliefs when attempting to recruit members in shopping malls and on college campuses. While WMSCOG recruiters will stop people and ask them if they "have ever heard of god the mother in the Bible", they fail to mention that the "god the mother" they believe in is a Korean lady named ZaHng Gil Jah. WMSCOG members I knew also evaded new recruits' questions about who Ahnsahnghong and ZaHng Gil Jah were. The common answer to these questions from the WMSCOG members was "don't worry about that, you need to study more". It is interesting to note that the "studies" pertaining to who Ahnsahnghong and Zhang Gil Jah were, were taught last on the list of basic studies. A former member recently posted her similar observations from her experience on Youtube. Click here to see part 1 and part 2.
Personal Debilitation
Because of the hours, the degree of commitment, the psychological pressures, and the inner constriction and strife, many members found the experience to be personally exhausting and debilitating. There was great pressure put on new recruits to finish the list of basic studies as quickly as possible. The new member was slowly pressured to spend more and more time studying with members of the organization. Once the basic studies were completed, the newly indoctrinated member was pressured to go out and recruit more new members. The pressure from the organization to "bear ten talents" or recruit ten more donating members became very time consuming. Recruiters often experienced disappointment in the amount of rejection experienced during the many hours of recruiting. As the demand for the member's time increased, the members were often forced to choose between the WMSCOG and their education or career goals, spending time with friends, family, etc. The WMSCOG's black and white perspective on "what is more important, (insert here) or God?" usually succeeded in getting the new member to choose the organization's agenda over their own priorities.
Dependency on the Group
Dependency on the group increased as a result of being cut off from the outside world. Successfully indoctrinated members initially attempted to recruit those closest to them (or "low hanging fruit" as they called it). Family and friends usually resist for a number of reasons like the personality changes in the new member or the increased amount of time the member spends at the organization. The WMSCOG taught the new member to dismiss this resistance with statements like "satan will use those closest to you to try to stop you from coming to the truth" and "don't worry, your friends and family members will eventually come, you just have to continue to learn more and become a better example". In many cases, this approach completely dismantled the member's prior support system and replaced it with the organization. I personally know several members who left their spouses because they were unable to reconcile over church involvement. If a member is dependent upon the group, then where would they turn to if they were to leave?
Fear, or a Sense of Dread
The WMSCOG's claims concerning protection from natural disasters and salvation concerning keeping the Passover, as only they observe it and other feasts (even though they observe the feasts incorrectly), can cause dread in members. Consider things that I heard like "former members are spiritually dead", will "burn in hell for all of eternity", will "not be protected from disasters" (see the WMSCOG's apocalyptic theories), may "get into a fatal car accident", or become "severely ill". The fear that any of these will occur if the member leaves, I am sure is more than enough to make some members remain prisoners within this organization. If you're lucky enough to never have been a member, you can get some sense of the fear-mongering that goes on by watching some of the twisted videos they have plastered all over YouTube, like this one. Take a simple disaster, then twist it to your own advantage. I saw this done very frequently, and it's intellectually dishonest. Disasters happen all over the world all the time. Trying to exploit these to your own advantage is a bit disconcerting. Not to mention, that the WMSCOG in New Zealand was damaged by an earthquake earlier this year.
Desensitization
Desensitization occurred so that things that once troubled members no longer did. WMSCOG members were encouraged to dismiss all criticism about the organization, regardless of its validity. WMSCOG members easily dismiss all criticism as persecution and do not accurately address the criticism. When I point out contradictions like how Ahnsahnghong never claimed to be god, or that he contradicted the Bible, or how they twist scripture and take things out of context, the WMSCOG members that I have spoken to do not address the contradiction and quickly change the subject. WMSCOG members also donate significant amounts of their salary through tithes and freewill offerings even though there is no transparency as to what the money is being used for.
All of the above tactics work together and prevent the member from seeing a way out of the organization. This helps explain why your friends and family have trouble leaving in spite of all the contradictions.
*The photo above is licensed under the Creative Commons license, available here.