The Worldwide Church Of God "Restored" the Passover Before Ahn Sahng-Hong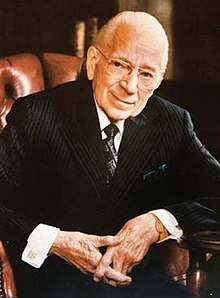 How did Ahn Sahng Hong "restore" the Passover when it was already being celebrated in another "Church of God"? By the WMSCOG's logic, Herbert W. Armstrong should be the second coming of Christ because he "restored" the Passover about 30 years before Ahn Sahng Hong established his church.
The World Mission Society Church of God calls all of their churches "Zion". In an online sermon titled, "Let's Aquire the Citizenship of Heaven", the WMSCOG refers to Isaiah 33:20-22 and concludes that "We the people of Zion celebrate the feasts. So it is clear that we have a heavenly citizenship." But what about Herbert W. Armstrong's Worldwide Church of God? They also celebrate all of the old covenant feasts. Are all of Armstrong's churches considered "Zion" as well?
Click below to watch a documentary about the Worldwide Church of God, and ask yourself how your experience with the the World Mission Society Church of God differs.