Zahng Gil Jah's Ex-Husband's Side Of The Story?
There has been some controversy online regarding Zahng Gil Jah's (Jang Gil Ja) first marriage.  When I was in the World Mission Society Church Of God, I asked members if Zahng Gil Jah had been married prior to being involved with Ahn Sahng Hong and my question was dismissed with the following answer:  "Satan always tries to spread lies about our heavenly mother".  Clearly that was not a valid answer to the question.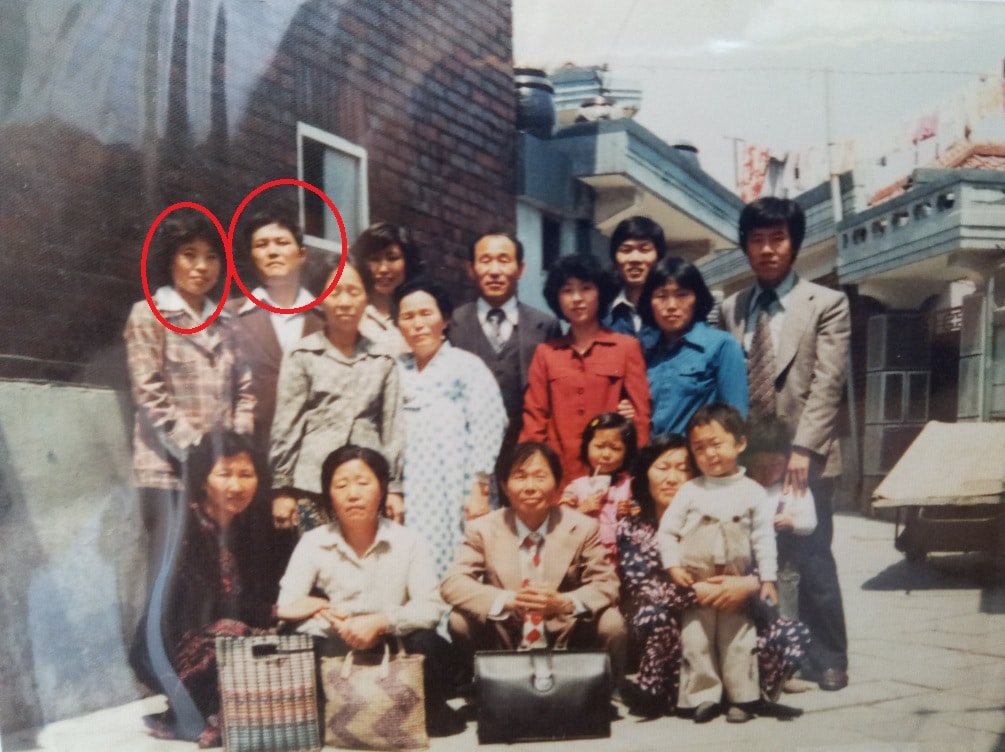 In South Korea, there is a popular account from Zahng Gil Jah's ex-husband Jae Hoon Kim on many web sites. You can read the article found on a Korean website here. While the validity of the article cannot be absolutely proven, we have translated the article into English below for our readers who would like to read what it says (but do not speak Korean). Here is what the article says:
A statement by Jae Hoon Kim, first husband of Zahng Gil Jah aka "Heavenly Mother"

I was married to Zahng (Jang Gil Ja) in 1966. We had 2 children by our marriage. During our marriage, we began to go to a church that was introduced to us by by a Christian man with surname, Roe. This church was in Pusan. (Editors Note: This was the original church founded by Ahnsahnghong).

We became very active, devoted Christians, missionaries and evangelists for this church after becoming members.

While I spent much time overseas working, my wife underwent many changes and became a different person than the one I married.

My wife, Zahng (Gil Jah), claimed that as a part of our devotedness to Jesus, she sold our house (paid for with hard earned money I made overseas) and donated all our family's assets to Ahnsahnghong and his church.

I also saw that my wife did not properly care for my family while I was away. Therefore I, the husband, requested that my wife be responsible for family matters while she is working for the church. However, my wife refused to listen to me and asked me for a divorce. When she made this request I begged her to think carefully before making the commitment to divorce.

During this time my wife continued to go on missions without me to even remote regional locations. She would be in a group of people from the church, which included both men and women. If the group was made up of all women I could understand. But these groups also included men. What kind of husband could put up with this behavior from his wife? Think about it….

So, I finally agreed to let her be free and we divorced. I lost my wife, money, and kids to this church. I also became ill with a liver disease. Gradually I decided it was wrong to end my life. I realized eventually I needed to look after myself. Slowly my health returned. Once I regained my health I went to find my children.

By then, however, my children were totally under the control of my ex-wife, Zahng Gil Jah. My children asked me not to visit them as it made them feel ashamed.

Soon after our divorce, Zahng immediately married Ahn. Within the church, Zahng became known as God's Bride. How can Ahn, if he is an honest person, tell the church that Zahng is his Bride? Everyone knows he was married and had children. This is insane. I wanted to tell everyone in the church the truth! I nearly exploded with rage!

However, I restrained myself because I didn't want to shame my children who were members of this church. After this incident, I suffered insomnia, neurasthenia and became ill again. In order to recover myself, I have gone into rehab several times, but I could not recover, because I was too angry and heart-broken.

This cult teaches that the end of the world is in 1988. I tell all members, do not believe what this cult is saying to you. I want you all get out of this immediately and come back to real Jesus and get your life back in order.

(This statement was written by Mr. Jae Hoon Kim sometime in 1987.)
This information, if true, does not support Zahng Gil Jah being divine in any way, because the Bible speaks strongly against divorce.
But I tell you that anyone who divorces his wife, except for sexual immorality, makes her the victim of adultery, and anyone who marries a divorced woman commits adultery.
And if she divorces her husband and marries another man, she commits adultery.
Therefore, since Zahng Gil Jah divorced her husband, not only is she guilty of adultery, but is Ahn Sahng Hong if he married her after her divorce, albeit "spiritually."  Would God come to the earth and commit acts that speak against His Word?  Absolutely not.