An Interview With The NCPCOG: Ahnsahnghong Believed The Idea Of A "Mother God" To Be Delusional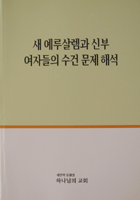 Among World Mission Society Church of God members, there has been some discussion concerning the "marriage" between Ahnsahnghong and ZhangGilJah (JangGilJah). Were they ever legally married?  Had they divorced their spouses prior to being involved with one another?  Did Ahnsahnghong or ZhangGilJah ever have children together, or in their previous marriages?  When I was a member of the World Mission Society Church of God, I remember asking a high ranking member if Ahnsahnghong and ZhangGilJah had ever had children.  I was told that they had not.   I later asked another high ranking member if Ahnsahnghong and ZhangGilJah had ever been married to other people.  The WMSCOG member explained that "people spread lies about father and mother on the Internet to persecute the church of god".  I took that answer to be a "no".
Interview with the NCPCOG
We recently contacted the New Covenant Passover Church of God (NCPCOG) in S. Korea and conducted an interview with a missionary of the organization in an attempt to gain more answers concerning Ahnsahnghong and ZhangGilJah's supposed marriage.  According to the NCPCOG missionary:
Ahnsahnghong was legally married to a woman named HwangWonSun and together they had three children.  (By the way his children's names are written on the back of his tombstone)
One of Ahnsahnghong's three children remains a member of the NCPCOG
Ahnsahnghong never legally divorced his wife HwangWonSun.  HwangWonSun died about three years ago (~2008).
Ahnsahnghong never legally married ZhangGilJah.
Ahnsahnghong Refutes the Idea of a "Mother God"
The NCPCOG missionary explained that Ahnsahnghong wrote a book entitled "새  예루살렘과  신부  여자들의  수건  문제  해  석" or "Problems with the New Jerusalem, the Bride and Women's Veils".  The NCPCOG informed us that they are in the process of having Ahsahnghong's book translated into English in order to publish an English version of the book on their website.  According to our source at the NCPCOG, Ahnsahnghong wrote this book in response to a woman named UhmSooIn (엄수인) who claimed that she was the "mother god" prior to ZhangGilJah making the same claim after Ahnsahnghong's death.  Below is the translation of the preface of the book:
"This book is published to stop the troublemaker at church, namely those that misinterpret the Bible and act like a religious fanatic also to explain the errors of the books published by UhmSooIn and to testify the unchanging truth of Church of God.  Church of God is established upon prophesies of all prophets, therefore, one cannot find any flaws in Church of God.  Nevertheless, women like UhmSooIn committed great things with impudent thoughts so how will she be forgiven?  They're being presumptous with their words and books and interpreted Revelation in their own way and spoke impudently so what are they to do with their sins?  This is a big problem.  They will continue to be arrogant and form incorrect thoughts led by Satan which will eventually lead to destruction.  It is almost impossible to come out of the den of destruction now.  But if they let go of their pride, repent, and confess?  Maybe they can come back.  It's a hard thing to say.  Saints all over the country, what has happened is a big lesson for you.  We need to be extra careful that you don't get lured into their delusions.  The cause of fire is church criticism and church leaders' gossip which are Satan's invitation in your mind.  When Satan enters your mind, it's difficult to escape from Satan's net.  If there are brothers that criticize the church or gossip, you must adamantly refuse them for you to live.  Now let's find and study all the errors of recorded books of UhmSooIn."  
In the preface to "Problems with the New Jerusalem, the Bride and Women's Veils", Ahnsahnghong warns readers that this woman named UhmSooIn, who a Korean blogger says was Ahnsahnghong's first spiritual wife, is leading people to destruction.  What did UmSooIn do or say that Ahnsahnghong felt compelled to write an entire book refuting her claims?  Below are some revealing quotes from Ahnsahnghong's book.
"The reason why Stephen testified before the scribes and Pharisees using Isaiah 66:1 is to clearly show that God does not dwell in earthly Jerusalem but is in heavenly new Jerusalem that was built by Himself…It is clear that the above prophecy is associated with the verses in Revelation 21:1-4.  God does not dwell in a place built by man's hands, but is in the new Jerusalem God Himself made and we will go there at the end of the world."  (p.15-16)
After quoting Revelation 21:1-2, Ahnsahnghong writes:
"UhmSooIn is babbling about how she is the new Jerusalem that came down out of heaven.  UhmSooIn is using the following verse to claim that she is the mother from heaven." (p.17)
Ahnsahnghong quotes Galations 4:22-26 and then writes:
"UhmSooIn thinks that Hagar is the actual earthly Jerusalem and Sarah as the actual heavenly Jerusalem…It is written (Galatians 4:24)  'These things are being taken figuratively: The women represent two covenants' as the prophecy of the Old Covenant and New Covenant where Hagar represents physical Israelites because of Mosaic law received on Mount Sinai and earthly Jerusalem and Sarah represents the New Covenant established by Jesus Christ in the upper room of Mark's house and spiritual Israelites, namely, Jerusalem from above.  However, UhmSooIn claims she is the Jerusalem from above that came down to earth.  If the verses from Galatians 4:22-24 speak of a prophesy where Sarah is the Jerusalem from above and that Jerusalem is UhmSooIn then UhmSooIn must be married to her son.  Because Isaac is Sarah's son and Isaac is also said to be Christ. (Galatians 3:16)" (p. 17-18)
Wait a minute.  Not only is Ahnsahnghong's interpretation of Galatians 4:22-24 different from the WMSCOG's interpretation here, but evidently UmSooIn used the same verses to claim that she was the "mother god" that the WMSCOG uses to claim that ZhangGilJah is the "mother god".
"UhmSooIn referred me [Ahnsahnghong] as the blind Isaac and herself as the Jerusalem from above or Sarah and is saying to live with Isaac or her son after all so where will you find this kind of extremely disgraceful thing?  UhmSooIn is to gather power as a false prophet with weird delusions so what is she to do with that sin and we need to think about the sins of her followers.  (Isaiah 9:16)" (p. 18)
From the above passage, it seems that UmSooIn publicly criticized Ahnsahnghong calling him "the blind Isaac" though it is not clear why.  Ahnsahnghong calls UmSooIn a delusional, false prophet for claiming that she is the "Jerusalem from above".  Would Ahnsahnghong say the same about ZhangGilJah if he were alive today?
In Chapter 8, Ahnsahnghong writes that Jerusalem is an actual place and not a person:
"Heavenly New Jerusalem  means 144,000 saints, but there must be New Jerusalem that is an actual building.  If New Jerusalem as an actual place does not exist then where will the 144,000 saints will live in heaven?" (p. 19)
"The previous verse [Hebrews 12:22-24] is a clear fact that is written in a letter.   And it records that Jesus Christ also has entered by his own blood." (p. 20)
"Revelation 21:1-4 records that the New Jerusalem or tabernacle of God is with the people, and this tabernacle is not a person but a divine building.  So why are we claiming that saints are the church and 144,000 saints are the New Jerusalem?  Because every church thinks that a building is church or New Jerusalem but I want to make it clear that church is where saints are gathered and the New Jerusalem is where 144,000 saints will enter." (p.20)
After reading these quotes from Ahnsahnghong's book, it becomes clear that he:
did

not

believe that there was such a thing as a "mother god"
believed that UmSooIn was

delusional

for claiming to be Sarah or the New Jerusalem
believed that the New Jerusalem is a

place

and not a person
The Rights to Publish Ahnsahnghong's Writings
Despite the evidence presented here, some of our readers may dismiss the literature on the NCPCOG website as fraudulent.  Ask yourself these questions:
If the NCPCOG did not have the right to Ahnsahnghong's books, why would the WMSCOG allow them to freely publish his writings on the Internet for everyone to see?  Would they not have claimed copyright infringement?  (You can click here to see all of Ahnsahnghong's books on the NCPCOG site)
Why does the WMSCOG only allow their members to read Ahnsahnghong's books?  (For those of you who have never been in the WMSCOG, you can not readily purchase their books outside of the church)
If the book titled,

"Problems with the New Jerusalem, the Bride and Women's Veils"

was not Ahnsahnghong's true writing, wouldn't the WMSCOG have claimed defamation or fraud?  Would they not have demanded that the book be taken down from the NCPCOG website?
Conclusion
The fact remains that Ahnsahnghong's books
ARE
available for the public on the
NCPCOG site
.  During our interview with the NCPCOG missionary, regarding ZhangGilJah he stated,
"In Korea, the evidence is so obvious"
.  The lack of information written in English remains a barrier for Americans and people in other non-Korean speaking countries.  We applaud the NCPCOG's efforts in making the information available to the general public and we look forward to seeing the complete English translations of Ahnsahnghong's books on their website soon.  The members of the WMSCOG deserve to know the history of the organization to which they so readily give their time, effort, money, and countless hours of recruiting.
Then you will know the truth, and the truth will set you free.  John 8:32